MAKE NEW PEN
P
a
l
s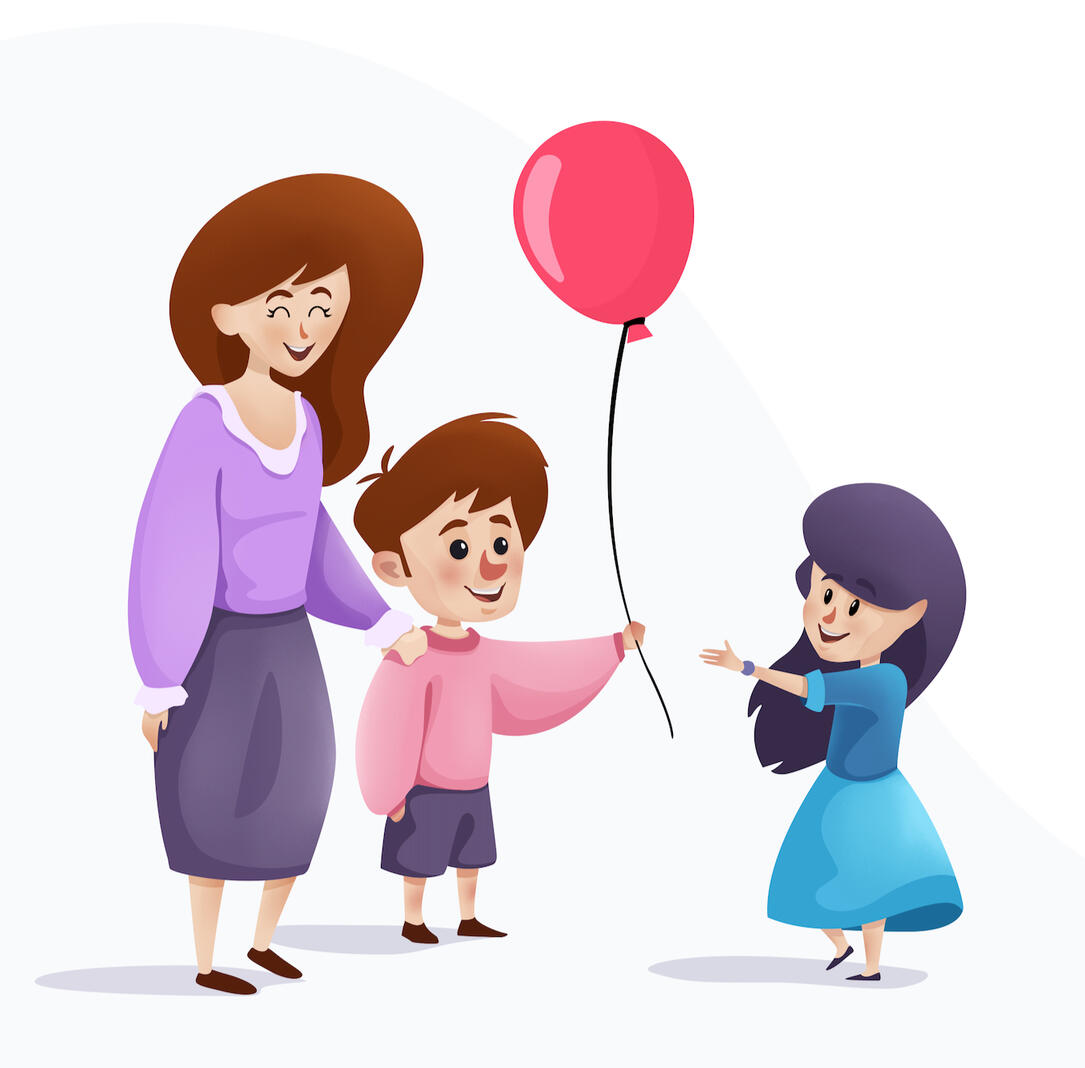 for kids between ages 6 and 13
Our focus is on human language and social behavior to turn every child into someone we would want to show off to the aliens 👽
Get Paid for your time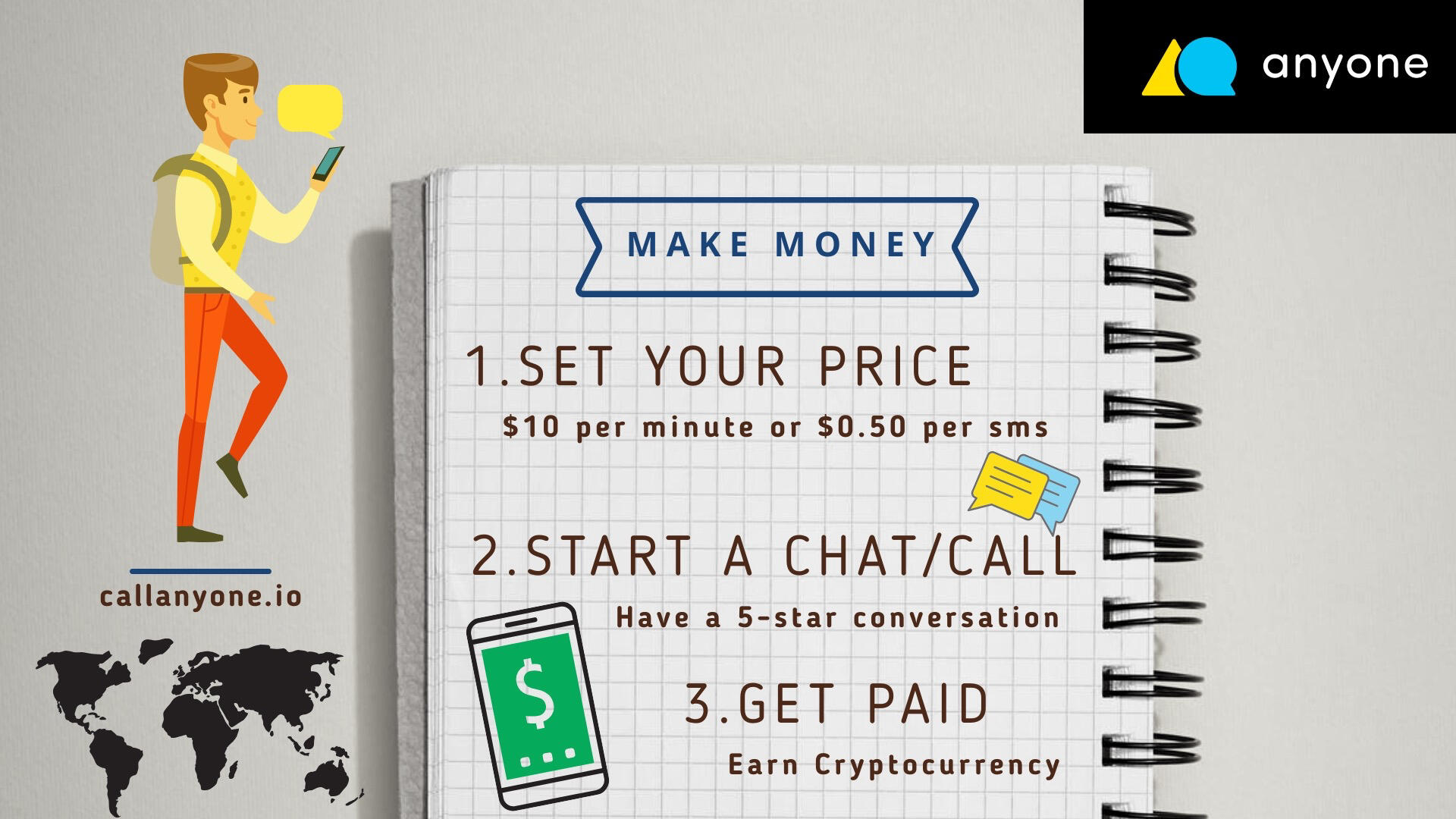 Set your self worth. Chat with someone. Make money on your time.
Build a reputation not by the number of meaningless followers but instead by having meaningful interactions
Manifesto
We are building a platform for kids to help them better express themselves.

For the child, self actualize - acquire skills, soft-skills to materialize dreams into reality

by understanding their feelings dreams and passion and channel it to the

understand oneself, (the psyche, the individual conscience and be able to articulate and make an external conscience understand and feel the same)

For the teachers, we want them to guide, assess and most importantly collect data (follow the child) for analyzed by team and algorithm.

For the schools, become the source for all the data. New revenue stream, different schools (different permission settings, quality of data collected, etc.), data flow
child > teachers > school > AO > parents > child
Generates, collects, owns, Analyzes, consumes, generateAgain

For the parents, your child's data is protected. Working with this company, you can be assured that we are not making money, by throwing ads at your child. But able to build an effective self sustainable environment build only by the child data.
An Online
P

l

a

y

ground
For kids between ages 6 and 13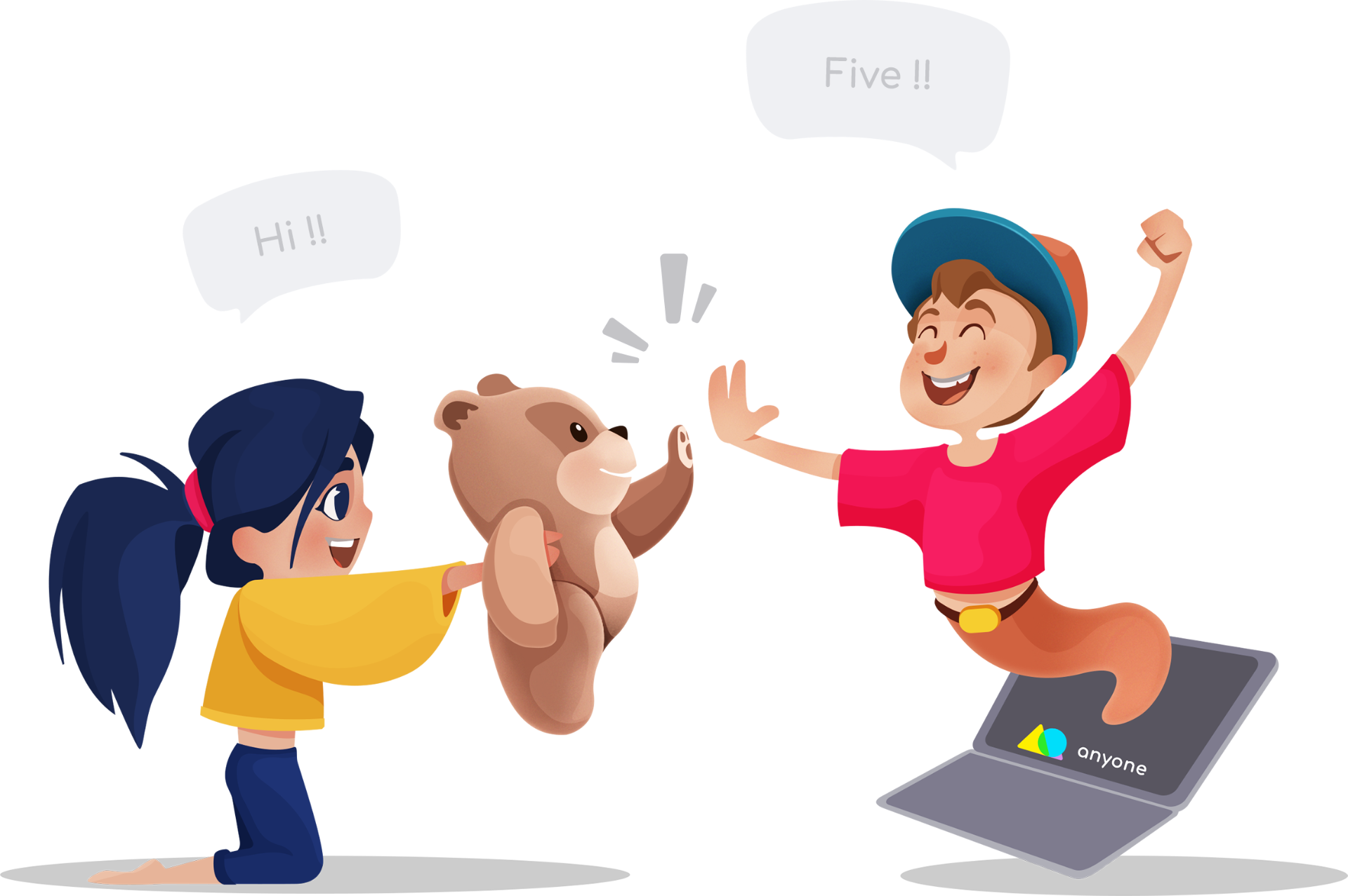 Make new

friends

from around the world 🌎🌍🌏
Video Chat with kids from around the world
---
Show & Tell
Play Fun Games
Share Stories and Engage in Debates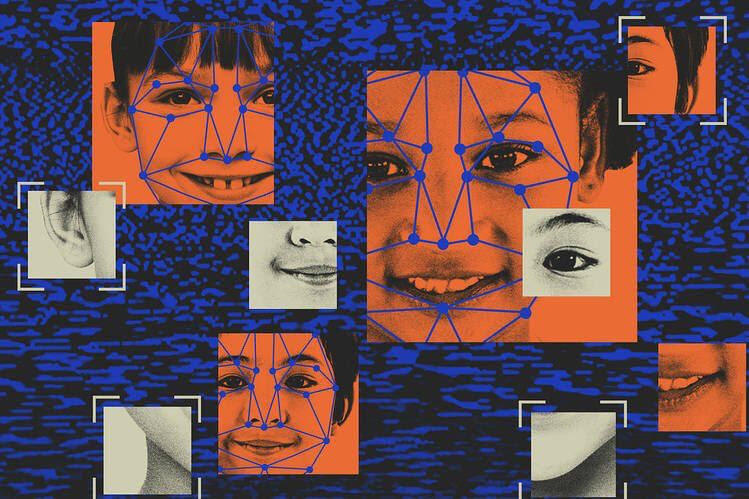 Safety

is paramount
---
Passport/Drivers License KYC Verification
Parent & Child Video Verification
Age Filter
Social

&

Emotional

Development
---
Healthy online connections during global shutdown
Make new friends while social distancing
Learning by sharing & caring
Cognitive Development
(coming soon...)
---
Interactive Rooms
Montessori Philosophy
1-on-1 learning with renowned educators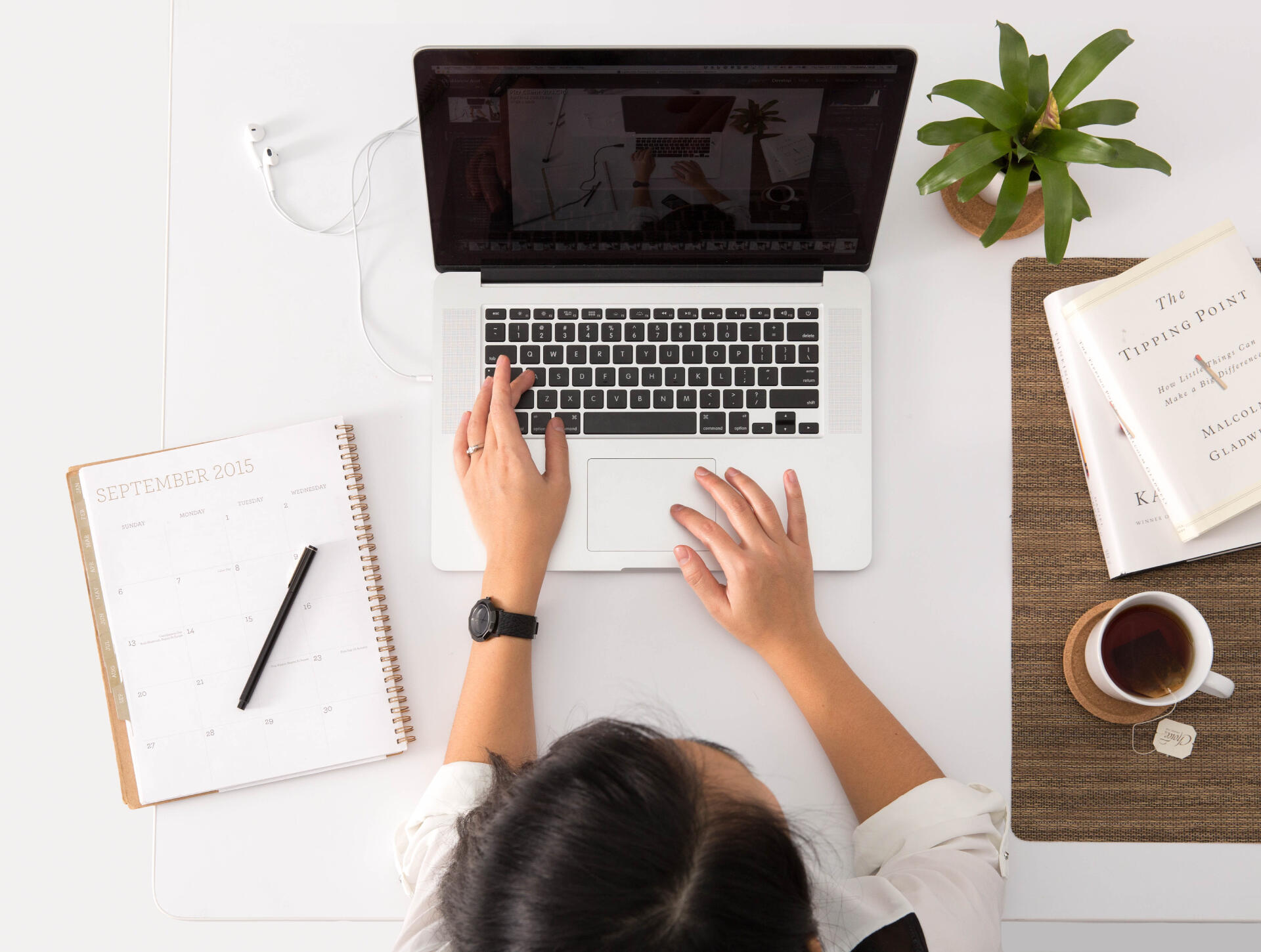 💞 Match with a pal
📝 Write a letter
📬 Send Mail
🧸 Wait for a reply...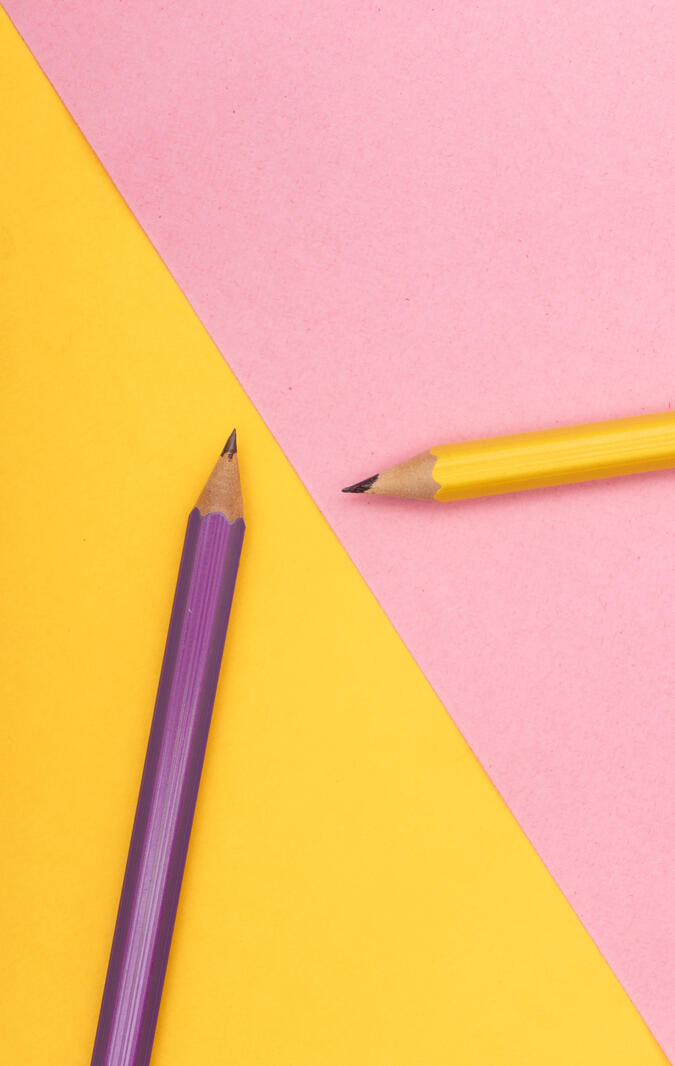 FAQ
What is AnyOne?

AnyOne Kids (AO) is a platform that facilitates a social life for children between the ages of 6 and 13. We create an online playground for kids to make new friends, have fun & engaging conversations and play games that ultimately fosters social, emotional & cognitive development.

What is the purpose of this platform?

AO is a safe video and messaging platform for children between the ages of 6 and 13 to make new friends from around the world.

How does this work?

Parents need to confirm their identity by going through an ID verification process powered by Berbix. Additionally, a video verification of the parent and child will be required for final approval and access to the AnyOne video chat platform.

Your child gets randomly connected to kids from around the world assisted by our matching algorithm. The randomness can be controlled by specific filters available for parents such as age, language, location, etc.

How is it safe?

Children get access to our platform only after their parents submit their identity document for verification and get approved. This is to make sure we keep away individuals with malicious intent. Parents have their own log in page where they can view their child's activity on the platform and set parental controls. Future updates will allow parents to get more insights on their child's growth & development.

How does my child benefit?

Your child will be able to make new friends who are not just living down the block or in the same apartment building or go to the same school. AO Kids allows your child to make new friends from around the world regardless of geographical constraints. Getting exposed to different cultures, races and kids with a different first language will help your child become a truly global citizen.

What about the privacy of my child's data?

We do NOT use or sell your child's data for targeted advertising. Please go through our privacy policy to understand in detail.

Who is behind this project?

People who care about kids and want to build a world for them to feel at peace so they can add more beauty to this beautiful world.

When was this built?

The idea was conceived during the pandemic when the entire world went into quarantine and all the children on the planet had to stay home.

During global shutdowns and lockdowns, kids were unable to emotionally and socially develop without having a school or playground to go to and interact with other children and adults.

Our team's purpose is to build a platform that can allow children to safely connect with strangers just how they would by going to school, day care, camps and playgrounds.
Please do not hesitate to contact us with any inquiries, concern or feedback.
AO is 💯 free to use! Your child can make new friends from around the world without making any payment.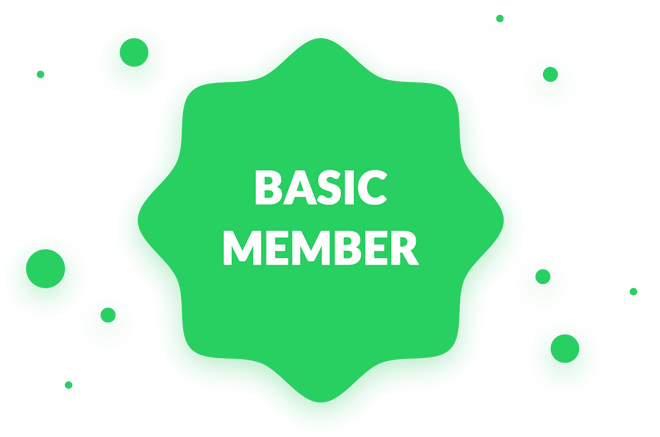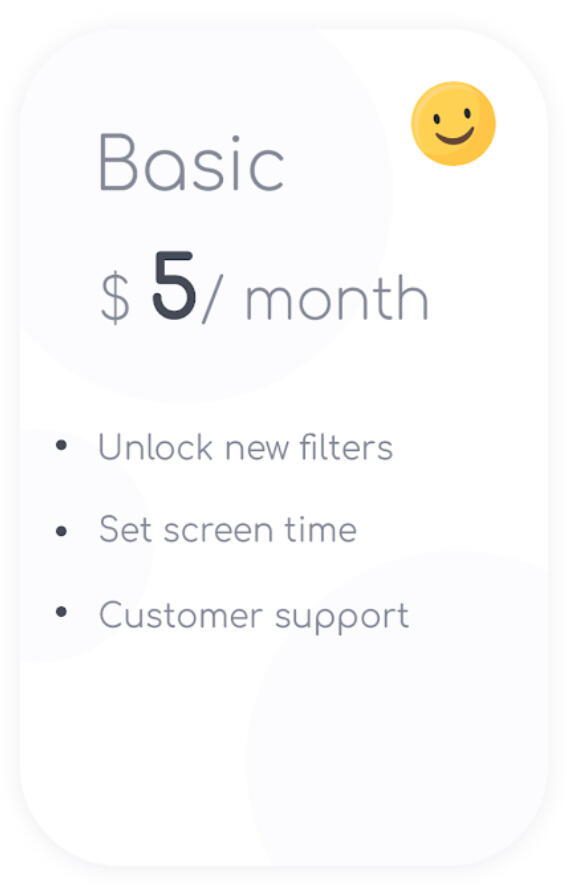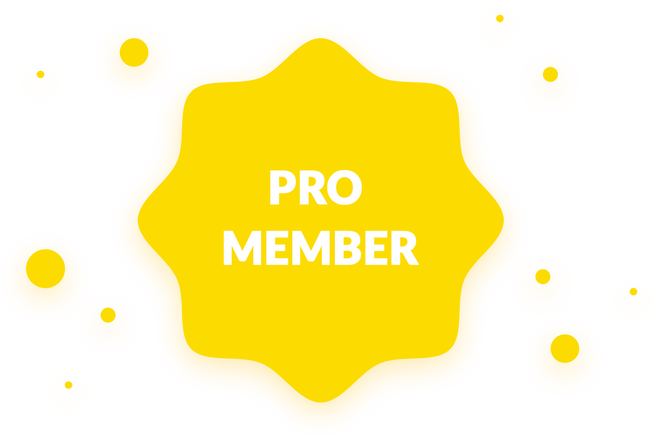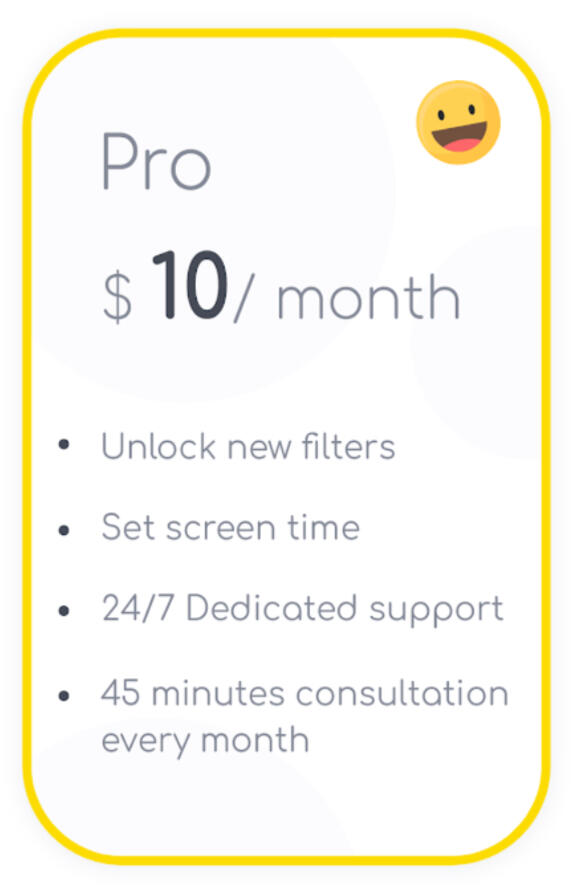 Unlock filters for the matching algorithm. Narrow down the criteria used to connect your child to new friends.

How to write a letter to a pen pal?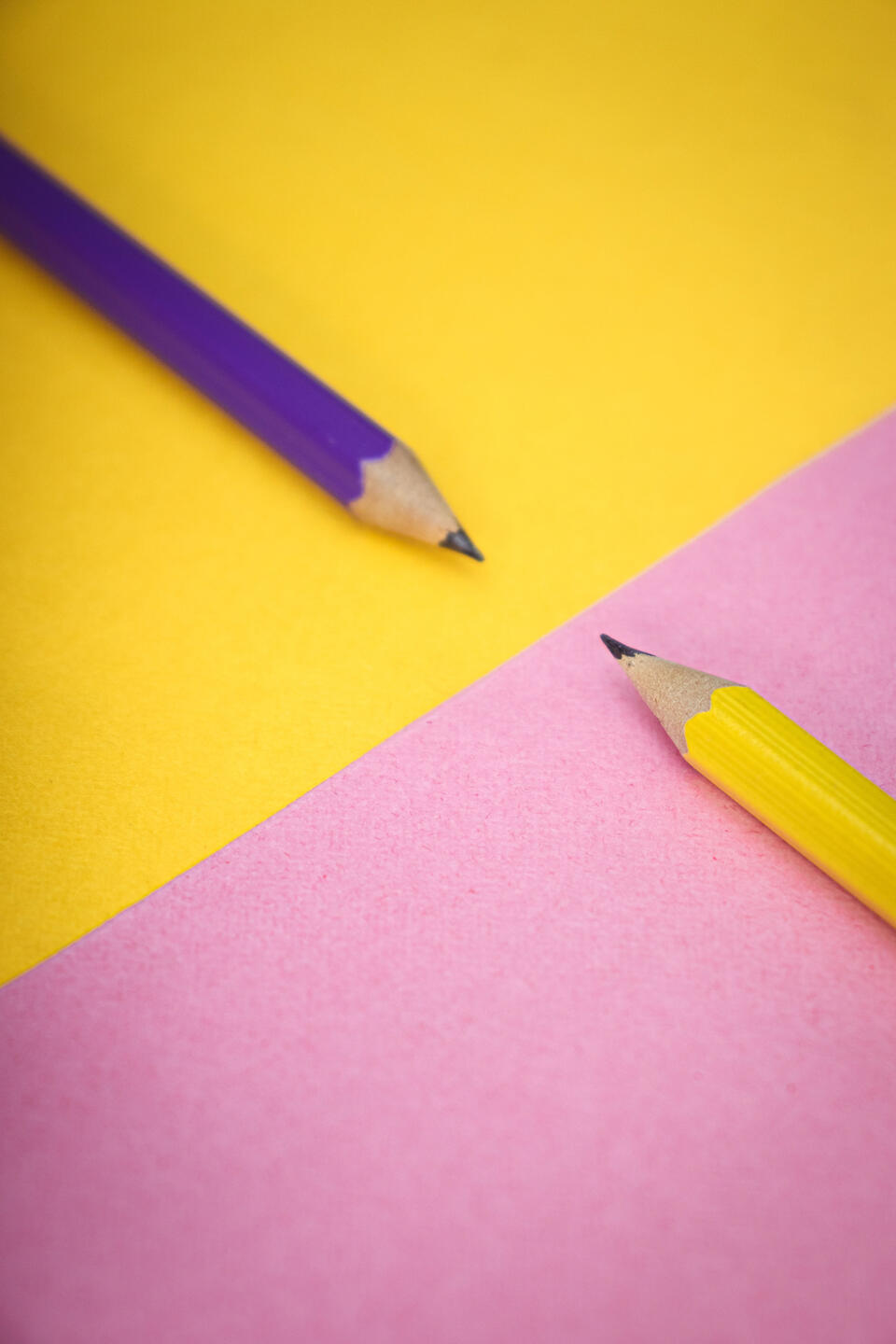 I never realized the beautiful impact of having pen pals when I was a kid ❤️
Besides the obvious benefits of practicing to write by hand, to make fuller sentences and to improve vocabulary, you learn about new places, new cultures, new stories and new people.
check out this beautiful short film on penpaling.
Raise a lioness What we need to do for our boys...so they grow into great men!
Make connections to animals

Analogy to the lion - not hunt, chill, and when survival comes into play- eat their own cubs

woman, mother, biological connection

not saying adopted children mothers are not that connected. love and the power of consciousness is so strong that we manifest that biological connection.
Benefits
Handwriting
Grammar
Vocabulary
Storytelling
Articulation
Geography
Culture
Friendships
I never realized the beautiful impact of having pen pals when I was a kid ❤️
Start by keeping it short, simple and sweet.
Different age-groups can establish different objectives for an effective penpaling activity.
We would love to have a dialogue with the child's parents and/or teachers to better understand the child's cognitive, emotional and social development to make this activity even more impactful.
Don't forget to check out the following samples on Pinterest. Don't hesitate to contact us if you need help.
💡Penpaling can be a very rewarding activity however not without the involvement of a parent/guardian/teacher.
Privacy Policy
AO: AnyOne for KIDS, a product of Pale Blue Dot OÜ

AnyOne for Kids is a children's video calling and messaging platform that allows your chid to make new friends from around the world in a safe walled garden. We take privacy matters very seriously. This Privacy Policy outlines what information we collect from you when your child uses the AO platform and how we treat that information.

WHEN YOU USE OUR PLATFORM, YOU CONSENT TO THE COLLECTION, STORAGE, TRANSFER, DISCLOSURE, MANIPULATION AND OTHER USES OF YOUR INFORMATION AS DESCRIBED IN THIS PRIVACY POLICY.

PLEASE READ IT CAREFULLY.

1. Collecting Information
Registration information: This includes parents and child's legal names, child's age, birthdate & gender, email addresses, location and account details like username & password when you sign up for an AnyOne account. Please note that documents such as government issued ID's, drivers license and/or passport uploaded for KYC verification goes through the Identity Verification API facilitated by a third party service provider and never touches our server.

Activity: We collect information on how your child spends time on our platform like who they engage with, the frequency and duration of their calls & chats and usage of other features.

Device information: We also collect information from or about the computers, phones, or other devices where you install or access our platform to the extent of the permissions you've granted us. We may associate the information we collect from your different devices, which helps us provide consistent services across your devices. Such device information can be, but not limited to such information as the operating system, hardware version, device settings, file and software names and types, battery and signal strength, and device identifiers; device locations, including specific geographic locations, such as through GPS, Bluetooth, or Wi-Fi signals; connection information such as the name of your mobile operator or ISP, browser type, language and time zone, mobile phone number and IP address.

We use the information we have to help verify accounts and activity, and to promote safety and security on and off our platform such as by investigating suspicious activity or violations of our terms or policies. We are able to deliver our services, personalize content, and make suggestions to you by using this information to understand how you use and interact on our platform and the people or things you're connected to and interested in on and off our platform.

2. Using Information
We may use the collected information to:
• Efficiently help you to access your information by remembering your login information so you will not have to re-enter it on your next visit to our platform.
• Provide personalized content and information to you and others, which might include online ads or other forms of marketing with an exclusive focus towards cognitive and emotional development of your child.
• Improve, test, and monitor the effectiveness of our platform.
• Diagnose or fix technology problems and/or develop and test new products and features.
• Update AnyOne application from time to time and monitor metrics such as total number of visitors, traffic, and demographic patterns.

We will not rent or sell your information to third parties outside AnyOne (or the group of companies of which Pale Blue Dot OÜ may be a part of) without your consent, except as noted in this Policy.

3. Sharing Information
The user owns and controls all of the content and information shared on our platform. In addition:
• For content covered by intellectual property rights, like photos and videos (IP content), you specifically give us the permission, subject to your privacy and application settings you grant us a non-exclusive, transferable, sub- licensable, royalty-free, worldwide license to use any IP content that you post on or in connection with AnyOne (IP License). This IP License ends when you delete your IP content or your account unless your content has been shared with others, and they have not deleted it.
• When you delete IP content, it is deleted in a manner similar to emptying the recycle bin on a computer. However, you understand that removed content may persist in backup copies for a reasonable period of time (but will not be available to others).
• When you use our platform, we may ask for your permission to access your content and information as well as content and information that others have shared with you.
• When you publish content or information using the Public setting, it means that you are allowing everyone on the platform to access and use that information, and to associate it with you (i.e. your name and profile picture).
• You understand that we may use your feedback or suggestions without any obligation to compensate you for them (just as you have no obligation to offer them).
• You may have an option to locate other persons with AnyOne accounts through their AnyOne usernames, or contacts list on your device.
• If you choose to find other persons through your device's contacts list, then AnyOne will access your contacts list to determine whether or not someone associated with your contact is using AnyOne.

4. Storing Information
Information collected on the platform may be stored and processed in the United States or any other country in which Pale Blue Dot OÜ, its affiliates or service providers maintain storing/collecting facilities. Pale Blue Dot OÜ, its affiliates, or service providers may transfer information that we collect about you, including personal information across borders and from your country or jurisdiction to other countries or jurisdictions around the world. If you are located in the regions with laws governing data collection and use that may differ from U.S. law, please note that we may transfer information, including personal information, to a country and jurisdiction that does not have the same data protection laws as your jurisdiction. By registering for and using our platform, you consent to the transfer of information to the U.S. or to any other country in which Pale Blue Dot OÜ, its affiliates or service providers maintain facilities and the use and disclosure of information about you as described in this Privacy Policy. Although we use reasonable safeguards to help keep the information collected on the platform secure and take reasonable steps to verify your identity before granting you access to your account, Pale Blue Dot OÜ, its affiliates or service providers cannot ensure the security of any information you transmit to us or guarantee that information on this platform may not be accessed, disclosed, altered, or destroyed. Please remember that you are responsible for maintaining the secrecy of your password and account information, and for controlling access to emails between you and Pale Blue Dot OÜ, its affiliates or service providers at all times. You may update your account at any time by logging in and changing your profile settings. Following termination or deactivation of your account, Pale Blue Dot OÜ, its affiliates, or its service providers may retain information (including your profile information) and user content for a reasonable time for backup, archival, and/or audit purposes.

5. Updates to this Privacy Policy
Please review this Privacy Policy periodically as Pale Blue Dot OÜ may modify or update it from time to time. We may provide you additional forms of notice of modifications or updates as appropriate under the circumstances. Your continued use of the platform after any modification to this Privacy Policy will constitute your acceptance of such modification.

6. Contact Us
If you have any questions about this Privacy Policy or our platform, please contact us at [email protected]

Date of Last Revision: May 1, 2020
Terms of Service
AO: AnyOne for KIDS, a product of Pale Blue Dot OÜ

1. General Conditions
These Terms of Service ("Terms") govern your access or use of the AnyOne platform, its contents, products, and services ("Services") made available, owned and controlled by PALE BLUE DOT OÜ. THESE TERMS OF SERVICE ARE EFFECTIVE AS OF MAY, 2020. YOUR USE OF THE SERVICES SIGNIFIES YOUR ACCEPTANCE OF THESE TERMS OF SERVICE AND CONSTITUTES A LEGALLY BINDING ACCEPTANCE OF THIS AGREEMENT. IF YOU DO NOT AGREE TO THESE CONDITIONS YOU ARE NOT ALLOWED TO ACCESS OR USE OUR PLATFORM. PLEASE READ THESE TERMS CAREFULLY, BECAUSE THEY CONSTITUTE A LEGAL AGREEMENT BETWEEN YOU AND PALE BLUE DOT OÜ. In these Terms, the words "including" and "include" mean "including, but not limited to."

By accessing/using our platform, you confirm your agreement to be bound by these Terms. You may not access or use our platform If you do not agree to these Terms. These Terms expressly supersede any prior agreements or arrangements of us with you. PALE BLUE DOT OÜ may terminate these Terms or any Services at any time with respect to you, or generally cease offering or deny access to the Services or any portion thereof, at any time for any reason.

AMENDMENTS: PALE BLUE DOT OÜ may amend these Terms from time to time. Amendments will be effective upon PALE BLUE DOT OÜ's posting of such updated Terms at this location or in the amended policies or supplemental terms on the applicable Service(s). Your continued access or use of the Services after such posting confirms your consent to be bound by the Terms, as amended. If PALE BLUE DOT OÜ changes these Terms after the date you first agreed to the Terms (or to any subsequent changes to these Terms), you may reject any such change by providing PALE BLUE DOT OÜ written notice of such rejection within 30 days of the date such change became effective, as indicated in the "Date of last revision" below. This written notice must be provided either (a) by mail or hand delivery to our registered agent for service of process, c/o PALE BLUE DOT OÜ or (b) by email to: [email protected]. In order to be effective, the notice must include your full name and clearly indicate your intent to reject changes to these Terms. By rejecting changes, you are agreeing that you will continue to be bound by the provisions of these Terms as of the date you first agreed to the Terms (or to any subsequent changes to these Terms). PALE BLUE DOT OÜ's collection and use of personal information in connection with the Services is described in PALE BLUE DOT OÜ's Privacy Statement located under this Terms and/or at privacy policy.

2. Privacy and Data Policy
Your child's privacy is very important to us. The use of the Services is governed by our Privacy Policy which is incorporated into these Terms by this reference: privacy policy.

3. Safety
Our platform is robustly built so that children can safely express themselves with and around their friends. While we cannot guarantee anything, we do our best to maintain a safe environment and we hope you agree to do the same on behalf of your child. Bullying, intimidation, harassment, inciting violence and/or nudity is strictly prohibited on this platform. Nonetheless, these things happen on the playground and at school all the time, so we request parents to carefully monitor any change in behavior of their child and contact us at [email protected] for further help.

4. Account Security
When you register on our platform, you will make sure not to provide any false personal information regarding yourself and/or your child to maintain security on this platform. An account for a child will only get created after the parent/guardian has provided all the required documents and passed the KYC verification. We expect you to never share your and/or your child's login information with anyone. In addition, please take extra precautions so that you never jeopardize the security of your account.

5. Arbitration
BY AGREEING TO THE TERMS, YOU AGREE THAT YOU ARE REQUIRED TO RESOLVE ANY CLAIM THAT YOU MAY HAVE AGAINST PALE BLUE DOT OÜ ON AN INDIVIDUAL BASIS IN ARBITRATION, AS SET FORTH IN THIS ARBITRATION AGREEMENT. THIS WILL PRECLUDE YOU FROM BRINGING ANY className, COLLECTIVE, OR REPRESENTATIVE ACTION AGAINST PALE BLUE DOT OÜ, AND ALSO PRECLUDE YOU FROM PARTICIPATING IN OR RECOVERING RELIEF UNDER ANY CURRENT OR FUTURE className, COLLECTIVE, CONSOLIDATED, OR REPRESENTATIVE ACTION BROUGHT AGAINST PALE BLUE DOT OÜ BY SOMEONE ELSE.

Except if you opt-out or for disputes relating to: (1) your or PALE BLUE DOT OÜ's intellectual property (such as trademarks, domain names, trade secrets, copyrights and patents); (2) violations of the API Terms, you agree that all disputes between you and PALE BLUE DOT OÜ (whether or not such dispute involves a third party) with regard to your relationship with PALE BLUE DOT OÜ, including without limitation disputes related to these Terms of Service, your use of the Service, and/or rights of privacy and/or publicity, will be resolved by binding, individual arbitration under the American Arbitration Association's rules for arbitration of consumer-related disputes and you and PALE BLUE DOT OÜ hereby expressly waive trial by jury. As an alternative, you may bring your claim in your local "small claims" court, if permitted by that small claims court's rules. You may bring claims only on your own behalf. Neither you nor PALE BLUE DOT OÜ will participate in a className action or className-wide arbitration for any claims covered by this agreement. You also agree not to participate in claims brought in a private attorney general or representative capacity, or consolidated claims involving another person's account, if PALE BLUE DOT OÜ is a party to the proceeding. This dispute resolution provision will be governed by the Federal Arbitration Act. Any provision of applicable law notwithstanding, the arbitrator will not have authority to award damages, remedies or awards that conflict with these Terms of Service.

An Arbitrator's decision shall be final and binding on all parties. An Arbitrator's decision and judgment thereon shall have no collateral estoppel effect. If you prevail in arbitration you may be entitled to an award of attorneys' fees and expenses, to the extent provided under applicable law. PALE BLUE DOT OÜ may seek, and hereby does not waive any rights PALE BLUE DOT OÜ may have under applicable law to recover, attorneys' fees and expenses if PALE BLUE DOT OÜ prevails in arbitration.

You may opt out of this agreement to arbitrate. If you do so, PALE BLUE DOT OÜ cannot require you to participate in an arbitration proceeding. To opt out, you must notify us in writing within 30 days of the date that you first became subject to this arbitration provision. To opt out, send a written statement to us at the address below that includes your name and residence address, the email address you use for your AnyOne account and a clear statement that you want to opt out of this arbitration agreement.

This arbitration agreement will survive the termination of your relationship with PALE BLUE DOT OÜ

These Terms of Service is effective from May 1, 2020. These Terms of Service were written in English (US). To the extent any translated version of these Terms of Service conflicts with the English version, the English version controls.

Contact information
Email: [email protected]
Mailing Address: Pale Blue Dot OÜ, Harju maakond, Tallinn, Lasnamäe linnaosa, Lasnamäe tn 4b, 11412

Date of Last Revision: May 1, 2020